image via https://www.facebook.com/FlyingCowPhotography
Another of our lovely collaborators is Kylie from Sweetpickings Candy Buffets

who was sweet enough to supply a number of hire items for Audrey's Cake & Confetti Party. Sweetpickings is a candy buffet & styling company but Kylie also offers a fabulous assortment of items for hire for all of the DIY's out there like myself!! Her customer service is impeccable and attention to detail is wonderful. Not only is Kylie a lovely person but she is always there to lend a hand or offer advice! After using Kylie's service l am now a convert from buying to hiring and she is on my list of go to vendors!!
I have really enjoyed working with Kylie over the past few weeks and getting to know her and now you can get to know a little bit more about Kylie too with our 5 minutes with interview!
The Interview
1. How long have you been working in events and styling?
In one way or another 5 years. Either helping someone, styling for myself personally or designing houses with rooms and colour schemes. I love interior design.
2. Where do you draw your inspiration from?
I don't think I have a real influence yet, personally I choose one thing and build from that. So my recent Wizard Of Oz theme stemmed from my love and habit of wearing red shoes. From there I built upon the shoes.
image via https://www.facebook.com/FlyingCowPhotography
And words, I love to play on words so I ask a person their favourite song or a couple where they met on their first date.......often you see a repeat of words when someone is talking about something dear to them, so I try and build from that too. Like today I was in a craft shop and thinking about a surprise I'm doing for a lovely couple, and I saw birds of a feather in a small cut out, so I grabbed it and now l am focusing the whole event on those words, because these two people are just so genuine and so well matched and in love.
3. How would you define your personal style and how does this influence your work?
MY personal style is hard to define but I think anything I do needs to tell a story or something about the person I'm styling for. It needs to be personal in order for it to matter. I think just throwing a colour combo together isn't personalizing anything. I need to almost give a message to the person I'm styling for. In regards to my recent Wizard of Oz table, they got the message, at the moment that's what I'm working for, l'm a storyteller.
image via https://www.facebook.com/FlyingCowPhotography
4. Do you have music playing as you work and if so what are a few of your favourite artists?
Gosh music is on more often than the tv in our house, I grew up listening to music and love most genre of music. I love Italian music and Latin, to African drums and glam rock of the 80's, if I'm doing something upbeat I'd properly put on Elvis, M J, Poison, Bob Marley, Lenny Kravitz, and if relaxing I'd be listening to Pavarotti or Andrea Bocelli or listening to the magic of the great composers taking me to a garden of dancing sugar plum fairies.
5. What's the most important thing you do for yourself each day?
We are a large family of 11, so finding time for myself everyday comes in the simple form of a shower at the end of the night! A 20 minute shower in the dark, where everyone is asleep, no noise and to think of nothing and nobody, but to just enjoy silence.
6. What are the 3 essential things you can't live without?
3 things I couldn't live without are colour swabs, my phone and my mum.
7. Do you have a motto you live by?
I live life with two mottos. "No matter what happens, the sun will still rise tomorrow" and " upwards and onwards"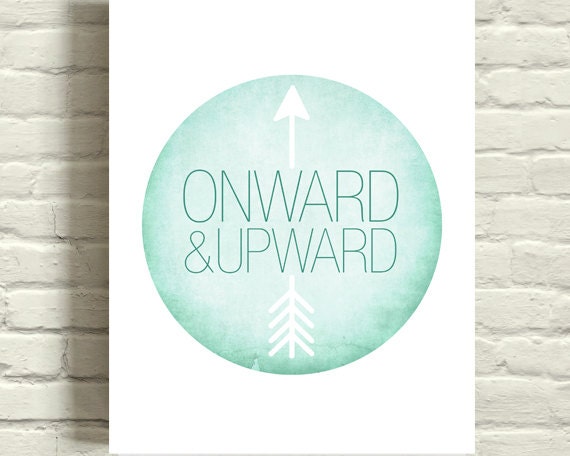 image via https://www.etsy.com/listing/117029270/spring-pastel-minimalist-fresh-wall?ref=v1_other_2
8. What advice would you give someone just starting out in your industry?
The advice l would give to someone just starting out would be quite simply, be yourself, don't change who you are to get a sale or customer or because someone has a large support base. Be yourself because people always come back to honesty.
And don't be stuck up, have fun, laugh at yourself, source out people you like and who are much like yourself and try and work with them.
9. What is the driving force behind your success?
I don't think I'm successful yet, but I seem to get compliments about how approachable and helpful I am, I think that's just my focus in life. Try and be polite, laugh, be kind and honest because it comes back at you three fold.
10. Who are your idols or the people you most admire?
I'm not a believer in idols, I've lived and run a business in a third world country and I have lived amongst a very simple, poor, generous and happy population that reminds me daily I'm so lucky for all I have in life. I can never say life's not fair or that I've failed, we live in a country where it's almost impossible to not succeed.....only we ourselves can let us fail for we are privliedged for all we have.
I think I left out designers who inspire me, Elite Event Athens as they always create something different and the use of their natural surroundings always takes my breath away. Donna at Sweet Table as her cookies always seem to tell a story and are always stunning. I also like Ruby May Designs, I think they do simple tables perfectly, never too much on their table and their styling looks amazing every time. I also love their colour combos, they don't follow trends it's always fresh. And for quality and attention to detail Catherine at Sweet Empire. As someone just putting their foot in the door, Catherine has given me invaluable advice, all her products must be 120 percent perfect and it shows in the quality and taste of her work, oh and she has an awesome personality too!
image via https://www.facebook.com/FlyingCowPhotography
Thanks so much Kylie for taking the time to answer these questions and letting us get to know you a bit better!! I totally adore your Wizard of Oz table and agree that it is the people you meet along the way that make any journey in life memorable!
Have a great day everyone and don't forget to Bake, Create and Celebrate!